While some vacation expenditures are obvious, there are plenty of hidden costs of travel. Protect your budget – and your overall price tag – by keeping these twenty surprise costs and fees in mind when planning your next vacation.
Do you set a budget when planning a vacation? Or, if not a strict spending limit, do you at least keep a rough idea of how much the trip is going to cost overall? 
When M and I travel, we often have a general range in mind of how much we think the trip is going to cost us and how much we're comfortable spending on it. By the time we're setting off, many of our vacation expenses are obvious and already logged. (You know we love a spreadsheet.)
We know how much we're paying to get to our destination, whether by air, rail, car, or ship, and how much we'll pay for a rental car or other on-the-ground transportation.
We know how much our accommodations are going to cost (now that I'm actually booking things ahead and not flying by the seat of my pants).
We know we'll be spending some money on tours, activities, and sightseeing, some of which may already be reserved.
And while we may not know exactly how much we'll spend doing it, we also know we'll need to eat along the way.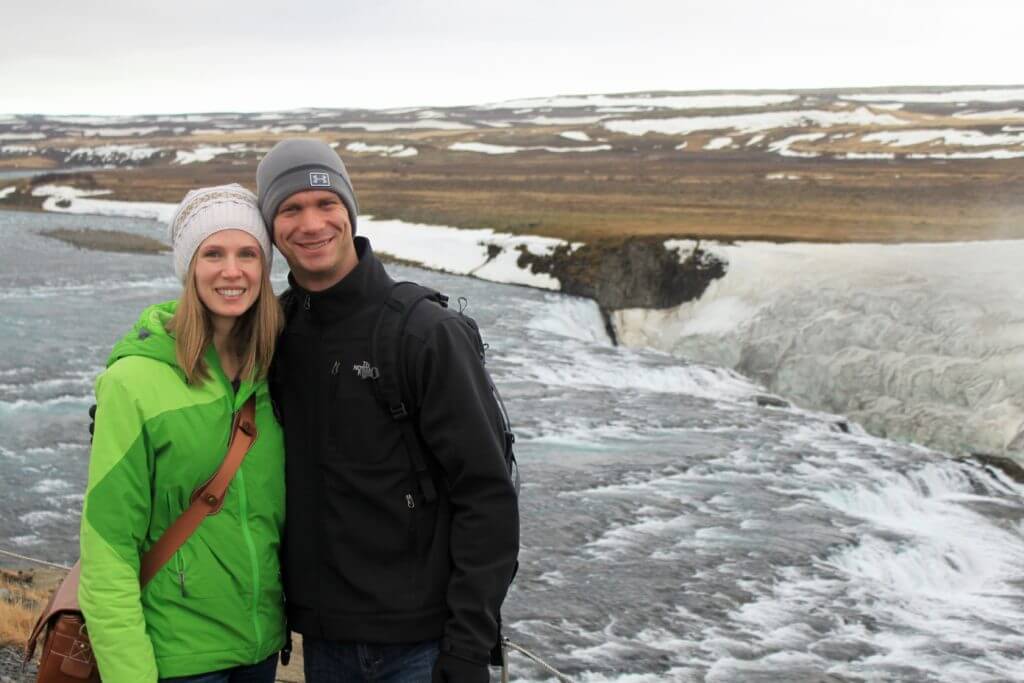 But there are lots of other costs, large and small, that can really add up when you're taking a vacation. Today I want to explore these hidden costs of travel, the additional and sometimes unexpected expenses that can impact the bottom line of your trip. 
(Note: some of the links in this article may be affiliate links, which means that I may earn a small commission from your purchase at no additional cost to you. You can find the full disclosure here. Thank you for supporting Full Life, Full Passport!)
20 Hidden Costs of Travel
Getting or Renewing a Passport
Perhaps the most fundamental travel document, a passport is essential for anyone looking to travel outside of his or her home country. And unless you're a resident of Madagascar, where passports are free to obtain, you'll need to pay to get one.
At the time of writing (summer 2023), it costs $165 in application and execution fees for a US adult to obtain a passport and $130 to renew one that is expired. $165 is nothing to sniff at by itself, but if you have multiple family members traveling together and everyone needs a new passport, passports alone can quickly become a considerable expenditure toward your trip.
Make sure to apply for your passport or renewal promptly. If not, you'll be adding an extra $60 expediting fee per person to your hidden travel costs.
Getting or Renewing TSA PreCheck or Global Entry
While it isn't imperative to pay for TSA PreCheck® or Global Entry, having one or both services can make a big difference when it comes to your airport experience. PreCheck passengers get to pass through quicker (and often much shorter) airport security lines and don't have to go through the hassle of removing shoes, belts, liquids, laptops, and light jackets at the checkpoint. The application fee for TSA PreCheck is $78, and it will cost you $70 to renew after five years. 
Global Entry, on the other hand, significantly expedites the reentry process for participants arriving at many US airports. As an added benefit, becoming a Trusted Traveler with Global Entry also entitles you to TSA PreCheck. It costs $100 to apply for or renew Global Entry (only an extra $22 over PreCheck alone!).
(PS: You can read more about the benefits and application process for Global Entry and TSA PreCheck in this post.)
If you're looking to cut vacation costs and don't want to spring for Global Entry just yet, you can always use Mobile Passport Control. It's a similar program and will likely still save you some time, but make sure to check participating airports first. Please note, however, that, unlike Global Entry, Mobile Passport Control does not include TSA PreCheck.
(It took everything I had not to get on a soapbox about airlines and their scummy fees while writing this one…)
Unfortunately, nowadays there often is more to booking a flight than just buying a ticket. While most major and non-budget airlines include at least some seats at no extra cost, it's not uncommon to have to pay extra to choose more desirable seats or to have the ones you want reserved in advance. And if you want to sit with your traveling companions, or if you just care about where you sit on the plane, be prepared to shell out some cash.
Seat selection fees can start at as little as $5 per person, per flight on budget airlines like Spirit and climb all the way to $100+ depending on the airline, seat, and route. Multiply that by the number of people in your party and the number of flights you have to take (the cost is per flight, not per final destination), and it can add up to some serious money.
"It's a dangerous business, Frodo, going out your door."
So said Bilbo Baggins to his nephew at the beginning of The Fellowship of the Ring. And while he was talking about how adventure can take you anywhere, it's also a good reminder that anything can happen when you're traveling, so you'd better be as prepared as possible!
Trip-specific insurance is a hidden travel cost that you don't have to pay, but it's usually a wise idea to do so. Not only does travel insurance protect you physically by including various medical and evacuation benefits, but it also protects your belongings in the event of theft or damage. Additionally, travel insurance protects the investment you've made in your vacation by allowing you to recoup costs in the event of trip interruption, delay, or cancellation.
And unfortunately, like all insurance, it's a waste of money (and an added expense toward your vacation) until you need it, at which point it is invaluable. You can read more about the benefits of travel insurance in this article.
Whether you need to apply and pay for a visa before traveling or upon arrival at your destination, visa fees are another hidden cost of travel. Fees vary widely depending on your home country and the country you're visiting. Although not every country charges US citizens to enter, those that do will set you back anywhere from $10 to well over $100 per person. And that's not counting the additional cost of paying a service to arrange the visa for you, if you choose to go that route. 
And PS: in case you hadn't heard, the European Travel Information and Authorisation System is rolling out a new mandatory authorization for visitors to thirty European countries. It's not technically a visa and will only cost $7 to apply, but that's still another new addition to your travel costs! 
Immunizations and Medication
Similarly, some destinations require or recommend certain vaccines to visit. Many are part of a regular vaccine schedule, such as polio, hepatitis, and MMR (measles, mumps, and rubella), but you may need a booster depending on when you received your last dose.
Others, such as yellow fever, typhoid, malaria, or cholera, may require new shots or preventative medications. And depending on your insurance and what you need, it could cost you. A yellow fever vaccine, for example, is rarely covered by insurance and can cost anywhere from $100-$200 or more to obtain.
Check the CDC's destination guides for more information on recommended and required vaccines, and make sure to consult your doctor as well.
Whether you need specialized gear for the trip you're taking or just want to refresh your wardrobe before setting off, buying new things to fill your suitcase is another hidden cost of travel. 
Examples of things I've bought for specific trips that weren't factored into my initial budgets include: new clothes and shoes, a backpack, sunscreen, travel gear and entertainment for the kids, toiletries, suitcases, a new camera and bigger memory card, packing cubes, chargers, organizers, guidebooks, and journals. You can see how buying even just a few of those per trip can really add up! 
The costs incurred between leaving my house and boarding my plane are the ones I am most likely to forget about until I'm crunching the numbers upon my return from vacation. Gas, tolls, taxis/Ubers, shuttles, public transportation, and other components that get you from your front door to the airport all drain your wallet, especially if your departure airport is a long distance from your home. Don't forget to include them in your travel budget!
Extra Nights (Pre- or Post-Travel)
There are many reasons why you might need to add an additional night or two to your vacation and up your travel expenses. Maybe your flight out leaves early in the morning and you live too far from the airport to make (or risk) the drive. Maybe your cruise or guided tour requires that you arrive before and/or depart after a certain time, and the flights that fit that schedule are significantly more expensive than if you arrived early or waited an extra day. Maybe your return flight arrives late in the evening and you don't want to make the drive home after an exhausting day of travel. Maybe your flight was delayed or canceled, and you suddenly find yourself stuck for the night.
Whatever the reason, those extra accommodations and meals (at a minimum) all come at a cost!
Another of my least favorite travel expenses, airport parking bills are hidden travel costs that can easily add another $100 or more to your vacation. If you're not able to get a ride to the airport, and especially if you will be away for a week or more, be prepared to drop some cash.
Thankfully, many airport parking businesses will run deals or offer coupons through sites like Groupon that can reduce the pain of paying for airport parking. Spending a half hour shopping around and comparing prices can make a big difference. 
Another annoying airport fee, these days almost all US airlines charge for your first checked bag on domestic flights (and some have started charging on international routes!). Most fees are between $20-$35 for the first checked bag, but some can be as high as $50. And often the price jumps significantly to check a second bag per person… like $100-per-bag-significantly.
Whatever you do, do NOT exceed the size and weight limit for your luggage, or you'll be shelling out even more money in fees! You also can often get around checked bag fees by achieving status with a certain airline (easier said than done for the casual leisure traveler) or by signing up for an airline-affiliated credit card.
Especially if you have a long travel day ahead of you, chances are you'll be purchasing food in an airport or airplane somewhere along the way. And that food comes at a premium! I'm still bitter about how much M and I once spent on dinner during a long layover at JFK. We ordered a draft beer and a salad apiece, and somehow we were down $70 before even arriving in Iceland!
Because it can feel more like a necessity than part of the vacation, airport dining is an often-hidden cost of travel. You can mitigate your expenses by packing your own snacks or light meals, but it's also wise to build a little wiggle room into the budget to feed yourself before and after your vacation.
Transportation from the Airport to Your Destination (and Back)
Once you arrive at your destination, you'll still need to get to your first set of accommodations or the starting point for your trip. Sometimes that's as cheap and easy as taking public transit from the airport to your hotel downtown, but other times it involves anything from a pricey taxi or Uber to a $50 per person transfer to your cruise ship or all-inclusive resort. And then you have to repeat the process (and expense) in reverse to leave!
Another soapbox topic I'll try to avoid is resort fees, which are (garbage) additional charges to stay in the hotel or resort for which you've already paid a nightly rate. Resort fees can easily add $25-$50 or more per night to the cost of your accommodations, supposedly to allow you access to amenities like a pool, fitness center, WiFi, parking (if you're lucky!), beach chairs and towels, etc. And all too often, guests don't know about this particular hidden cost of travel until they arrive on property, or worse, when paying their bill upon departure.
Although hotels will undoubtedly just jack their prices to recoup the money they'd lose if the legislation goes through, I'm all aboard any new law that increases transparency in hotel pricing. In the meantime, read all the fine print when making a hotel or resort booking, and make sure to compare prices between booking directly versus through a third-party vendor like Booking.com to see if there's a difference in the inclusion of fees.
It can surprise a lot of Americans to learn that the most essential and universal of human functions aren't always free to perform abroad. In many countries, you'll need to pay a small fee to use the bathroom. While most places only charge a few cents, don't be surprised if it costs you up to a Euro each time you need to use a public bathroom in Europe! 
You've likely put some thought into what you will bring on your trip, but have you given any thought to what you'll be bringing home? Souvenirs, whether a cheap keychain or a handwoven Turkish rug, add to your vacation totals, as do any gifts you may lug home for friends, family, and sitters (baby, pet, house, and otherwise).
Souvenir expenses are some of the most difficult to anticipate, as it's hard to tell what might strike your fancy or make its way into your suitcase. Make sure to build a little bit into your budget, just in case.
Taxes (VAT, Sales, and Departure)
Depending on your destination, you may be charged a sales tax or VAT (value-added tax) on some or all of your purchases. These extra charges are hidden travel costs because they might not be immediately obvious until you're paying your final bill, as in a restaurant. Happily, some countries give visitors the opportunity to get a full or partial refund on VAT expenditures, so check locally before you leave to see if you can apply for a rebate.
You may be familiar with sales and service taxes and know to anticipate them, but did you know that some countries charge you a tax to leave?
It's not unusual to have to pay a departure tax while passing through customs and immigration on your return trip. And while almost all departure taxes are well under $100 per person, it's still more money out of your pocket that you might not be expecting. Make sure to check your destination(s) before leaving so that you're ready for that departure tax when you hit the airport! Some places also require it to be paid in cash in local currency, so you'll want to ensure that you don't spend all those coins and bills before you go.
It's easy to figure the cost of a tour into your travel budgeting, but it's also easy to forget that you'll usually have the added expense of tipping your driver and/or guide(s) at the end. Tipping standards vary by country, but in most cases a gratuity of 10-15% of the total tour cost (per person) is the going rate. If you're on a multi-day vacation with a tour director or other company representatives taking care of you, your tour company may also provide a per-person, per-day guideline.
In addition to figuring it out for the sake of the budget, estimating tips before you leave is helpful in ensuring that you have the right amount of cash – and especially enough small bills – on hand for tips throughout the trip.
Vacation-Specific Expenses
Some of the most frustrating hidden travel costs are those that pop up just when you thought that every part of your vacation was already completely paid. This most frequently happens on cruises and other "all-inclusive" vacations. 
Depending on your cruise, resort, or tour package, you could end up paying out of pocket for certain beverages and alcoholic drinks, special dining options, WiFi, extra desserts, gratuities, and more. Read the fine print well before committing to these types of vacations so that you know what to expect in regard to additional spending.
Many companies offer packages that include some or all of these extra amenities, but make sure to do your math. I usually advise clients against drinks packages on cruises because they're often $50+ per person, per day, and it's hard for all but the heaviest drinkers to hit that amount for every single day of the trip. Nowadays, though, cruise lines are bundling drinks packages with other goodies like WiFi and included tips, which can end up being a good deal depending on your needs and desires for the vacation.
If you're traveling alone, be prepared to pay more for yourself than you would pay per person if traveling with a partner or friend. These "solo supplements" (also called "single supplements") are most common on cruises, group tours, and other packaged vacations where your fee includes accommodations. Because a solo traveler is taking up a room that could have been occupied by two people (and thus generating only half the possible revenue for that room for the tour company), the company will often add an additional fee to the solo traveler's fare to mitigate the "loss" of the second occupant.
Solo supplements can be significant, ranging from an extra 20% all the way to the full cost of a two-person room. For example, one of my recent travel planning clients would have paid around $8,000 for her own balcony cabin on a high-end Alaskan cruise but only paid $9,000 total to share the same stateroom with her grandson. Moving the grandson from his parents' room to hers saved her $3,500 while barely changing his fare, all because of the solo supplement!
If you're traveling alone or in an odd-numbered group of people, make sure to triple-check your prices to see if any single-occupancy rooms are being charged at a higher rate. You don't want to dramatically overspend on your solo vacation just because of a hidden travel cost!
Like the post? Pin to save or share!
Need some help planning your next trip? Full Life, Full Passport offers customized planning services for all kinds of vacations and budgets!