This week's collapse of travel industry giant Thomas Cook provides a sobering lesson about the benefits of travel insurance.
---
Picture this: You've just gotten married. The day was filled with family and friends and great memories; it was everything you'd imagined it would be. Now, you and your new spouse can't wait to jet off on your honeymoon trip for a week of romance and relaxation.
Maybe you're nearing the end of a wonderful vacation with your family. You're not necessarily looking forward to returning to the grind of everyday life, but you have important meetings scheduled in the next few days that you can't miss.
Perhaps you just got the news that an elderly relative has taken a turn for the worse. He lives back in your home country, and this might be your last opportunity to see him. You don't have much money to spare, but you bought a plane ticket and packed a bag for this somber trip.
Then, you wake up on a Monday morning to discover that all the travel plans you so carefully constructed and paid for have completely disintegrated.
Thousands of people worldwide awoke to this exact reality on Monday, September 23, as financial collapse brought about the abrupt closure of British tourism company Thomas Cook. Last-ditch attempts to rescue the floundering company failed overnight when the British government refused a £150m bailout. By morning, Thomas Cook – and tens of thousands of holiday bookings – were no more.
Those in the United States may not be as familiar with the Thomas Cook brand, but they've been a mainstay in travel for almost 180 years. Formed in the 1840s in England, the company specialized in packaged vacations, operated an airline, and owned over 200 hotels and resorts across the globe. The brand is a household name in Europe.
Now, an estimated 150,000 people are scattered around the globe with flights and vacation plans that vanished overnight. Since Thomas Cook is no more, the monumental task of bringing most of them home has fallen to the United Kingdom. At the time of writing, the UK's Civil Aviation Administration was in the process of procuring dozens of airplanes to ferry passengers back, but how long it will take to sort out the chaos remains to be seen.
Meanwhile, thousands of others have seen their upcoming travel bookings disappear. Wedding plans are in shambles, honeymoons canceled, trips to see dying relatives postponed… and those are just stories from one article. Even worse, over 20,000 people woke up on Monday morning to find themselves unemployed.
The sudden shuttering of Thomas Cook follows the similar collapse of low-budget Wow Air in March that stranded travelers at airports and holiday destinations across the world. A friend of mine, who had been planning a spring break vacation to Iceland for the following week, suddenly found that she and her family no longer had a way to get there. Flight prices on alternative airlines skyrocketed and seats were hard to find, forcing them to abandon their plans and head to Mexico instead.
We never want to think about worst-case scenarios when planning a trip. It's so much more fun to scroll dreamily through photos of our destination, plan our packing lists, and set our mouths watering thinking about all the delicious local dishes we're about to try. I'm just as guilty of this as anyone, to the point where I was naive enough to undertake a three-month backpacking trip in 2010 with no medical insurance. (Do NOT travel without health insurance. It was perhaps the stupidest thing I have ever done.)
Unfortunately, though, circumstances can arise on vacation that leave you feeling anything but dreamy. You may not experience the collapse of a travel company, but plenty of other things can go wrong. You could sprain an ankle on uneven terrain, contract severe food poisoning, or get bad news that necessitates your immediate return home. You could even flip a car in Argentina or be sleeping soundly in your bed in Chile when the fifth-strongest earthquake on record rolls through. (Those last two actually happened to me while I was stupidly traveling with no health insurance.)
Thankfully, there is a way to protect yourself in the event of an emergency abroad. It's called travel insurance, and while it's not as fun to discuss as the topics in many of my other posts, I want to take advantage of today's events to talk about why insuring your travel is an important consideration when booking a vacation.
---
I'll admit that, until recently, I was pretty unfamiliar with the idea of travel insurance. I didn't realize that there was more to it than just ticking a box to "protect your flight" when buying airfare. I don't tend to buy extended warranties or extra insurance on consumer goods, so I never really considered adding protection for my travel.
Lately, though, I have learned a lot more about the benefits of travel insurance, especially through conversations with friends who have used it or wished they could have. Their testimonies, along with my own self-education, has changed my mind about the value of protecting travel. Now, I discuss travel insurance with all of my custom vacation planning clients and recommend they at least get a quote. It's usually the least fun part of our process, but it could end up being the part they're most glad we covered.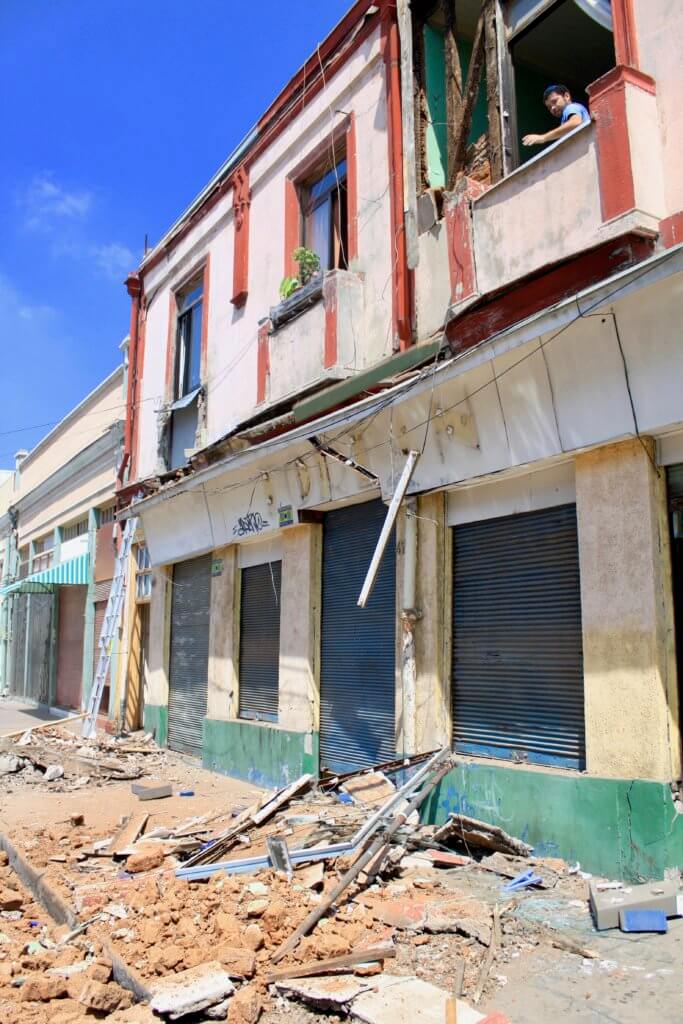 ---
(Note: some of the links in this article may be affiliate links, which means that I may earn a small commission from your purchase at no additional cost to you. Thank you for supporting Full Life, Full Passport! You can find the full disclosure here.)
---
Travel Insurance FAQ's
So, what is travel insurance?
Basically, travel insurance is protection against worst-case scenarios when you're away from home. From lost luggage to trips to the hospital, travel insurance makes sure that you are taken care of (and not bankrupted) when something goes wrong overseas.
What does travel insurance include?
Plans vary, but the most important features of travel insurance include:
Medical coverage. You're protected if you need medical care in the event of an accident, health emergency, or sickness on the road. This can be anything from seeing a doctor for treatment of a sinus infection to needing emergency surgery for a ruptured appendix. Dental issues are also often included. Travel insurance will even cover the (astronomical) cost to have your remains returned to your home country in the unlikely event that you pass away overseas.
Trip cancellation, interruption, or delay. Life is unpredictable, and sometimes circumstances arise that prevent us from traveling or cause us to return home early. Travel insurance protects you if you have to modify a trip due to personal sickness or injury, the illness or death of a loved one, jury duty, weather issues, or even terrorist attacks, among other scenarios.
Emergency evacuation. Medical emergencies and natural disasters happen. Travel insurance can help get you home when needed and takes away the uncertainty and stress of trying to figure it out yourself.
Protection for your luggage and gear. There are few things more irritating after a long flight than realizing that your bag hasn't arrived at the same airport you did. Spending your first day in a new place purchasing replacement clothes, toiletries, and other necessities is not an ideal start to a vacation. Worse, it's an annoying expense. Travel insurance can cover the cost of replacing items that were lost or damaged in transit or even stolen on the road.
As you can see, travel insurance fills in the gaps that your health insurance, credit card perks, and other travel benefits don't cover and gives you peace of mind that someone is in your corner if things go wrong.
What are the benefits of travel insurance?
The biggest benefits of purchasing travel insurance are peace of mind and protection of your investment. It takes a weight off your shoulders to know that you have somewhere to turn should an emergency arise overseas.
Having travel insurance could mean the difference between days stuck at the airport after your airline collapses and being quickly booked to get home. It means having someone in your corner to navigate foreign medical systems and keep you from going into debt because you broke your ankle hiking. It's the difference between financing a whole new wardrobe to replace the one that was in your stolen bag and keeping that money to spend on souvenirs. It's getting some or all of your money back when an illness derails your plans. It's protecting your loved ones from having to figure out how to get your body back – and how to pay for it – if the worst should happen.
In the event of an emergency, paying for medical care, evacuations, or repatriation of remains can cost you upwards of hundreds of thousands of dollars. Canceling a trip can cause your hard-earned money to vanish into the pockets of the hotels and airlines with whom you reserved. Even a lost or stolen suitcase comes with a price tag. When compared to the amount of money you're spending on your trip – or would have to shell out in the case of an emergency – the cost of a travel insurance plan is usually minimal.
What does travel insurance NOT include?
Even though travel insurance protects you from a lot of eventualities, it doesn't cover everything. Some preexisting conditions are not covered, nor are situations that were in place before you booked your trip. (For example, if you purchased a flight to a war-torn country and then decided not to go because violence escalated.) You also likely won't be reimbursed if a visa application is denied.
You can't get your money back for changing your mind and electing not to travel. Also, you're not eligible for reimbursement for problems caused by your own negligence, like getting your bag stolen from an unlocked car or oversleeping and missing your flight. Drug- and alcohol-related issues, including overdoses and death, are usually not covered as well.
As with when purchasing anything travel-related, it's important to read the fine print before committing to a plan.
Where should I get travel insurance?
Purchasing travel insurance is best done through an independent third party who can protect all areas of your vacation. If you've booked a flight online, you no doubt had to select whether or not to insure your trip for an additional charge. It may seem like a good idea – you're spending all that money, after all – and in reality, it is. It's just a bad idea to purchase insurance through a company that could end up being the reason why you need travel insurance in the first place.
The collapse of Thomas Cook, WOW Air, and others underscores why you should NEVER buy trip insurance through your airline. Anyone who ticked the box and bought flight insurance through Thomas Cook is now just as stranded and helpless as those with no insurance whatsoever because their insuring company no longer exists.
If you want to price compare, there are lots of travel insurance companies out there. Nomadic Matt, one of the best in the travel blogging biz, recently published a useful guide to the best travel insurance companies.
—
None of us wants to think about the possibility of bad things happening when we travel. Unfortunately, however, sometimes we find ourselves in situations outside of our control. It's wise to have a back-up plan and resources to help get you back on your feet. As with any insurance, you very well could end up not needing it (and I hope you don't). But travel insurance is one of the best ways to protect your health, time, finances, and loved ones in the event of a mishap overseas. Give it some consideration when planning your next trip.
At the very least, learn from my mistakes – make sure you don't travel without health insurance.
—
(Like the post? Pin to save or share!)
—
Read More:
How to De-Stress Your Airport Experience with Global Entry
9 Questions to Ask Before Booking a Travel Deal
One Week in Scotland: A Perfect Itinerary
—
This article was first published on September 23, 2019, and last updated on September 24, 2020.
—
Want to be the first to know when a new post is published, or to receive exclusive content directly to your inbox? Join our email list!