Rehoboth Beach, Delaware, is one of the most popular places to spend the summer on the East Coast of the USA. One of its best-kept secrets, however, is how great it is to visit Rehoboth Beach off-season!
Can you believe that we're already on the other side of Labor Day weekend? Although technically fall doesn't officially begin until the end of September, for many people last weekend signaled the end of summer. The kids are back in school, the weather has cooled down a bit (at least here in Pennsylvania), and I've already spotted a couple of pumpkin spice lattes in the wild.
Although swimsuit season is pretty much over, that doesn't mean that the fun at the beach has to end! In fact, autumn is one of my favorite times to visit one of my favorite beaches. I love traveling to Rehoboth Beach, Delaware, off-season: I love how quiet it gets, how much less expensive it can be, and the fact that there are still so many fun things to do. Especially if you live on the East Coast, the Delaware Beaches make a perfect destination for a long weekend or quick getaway.
Today, I want to share with you some of my favorite reasons why you should consider visiting Rehoboth Beach off-season!
(Note: some of the links in this article may be affiliate links, which means that I may earn a small commission from your purchase at no additional cost to you. Thank you for supporting Full Life, Full Passport! You can find the full disclosure here.)
10 Reasons Why You Should Visit Rehoboth Beach Off-Season
1.) Say Goodbye to Crowds
Although Rehoboth Beach has become much more of a year-round town than it was when I was growing up, there's still a massive difference between the crowds you'll find on Rehoboth Avenue in mid-October versus mid-July. Traffic dies down, especially through the week, and strolling the boardwalk or the outlets becomes a much more peaceful experience. If you choose to hit the beach after the end of September, chances are you'll have it almost entirely to yourself.
2.) There Are Lots of Fun Things to Do
Gone are the days when Rehoboth Beach went to sleep in September and didn't awaken until May. Nowadays, there's plenty going on all year round to keep you busy and entertained, including most of my list of the best things to do at the Delaware Beaches! You can peruse the shops and outlets, browse antique and craft stores, visit the local museums, check out the restaurant and craft beer scene, and lots more.
If Halloween is your jam, the Sea Witch® Festival is one of the most popular events during the Rehoboth Beach off-season and shouldn't be missed. Santa Claus makes his rounds on a firetruck every December, and nearby Lewes holds a Winter WonderFEST to benefit local nonprofits. Fall brings a jazz festival to Rehoboth and a tulip festival comes to Lewes each spring. Plus, Delaware is so small that any other events in the state, like Dover's wine and beer festival in October, are easily accessible!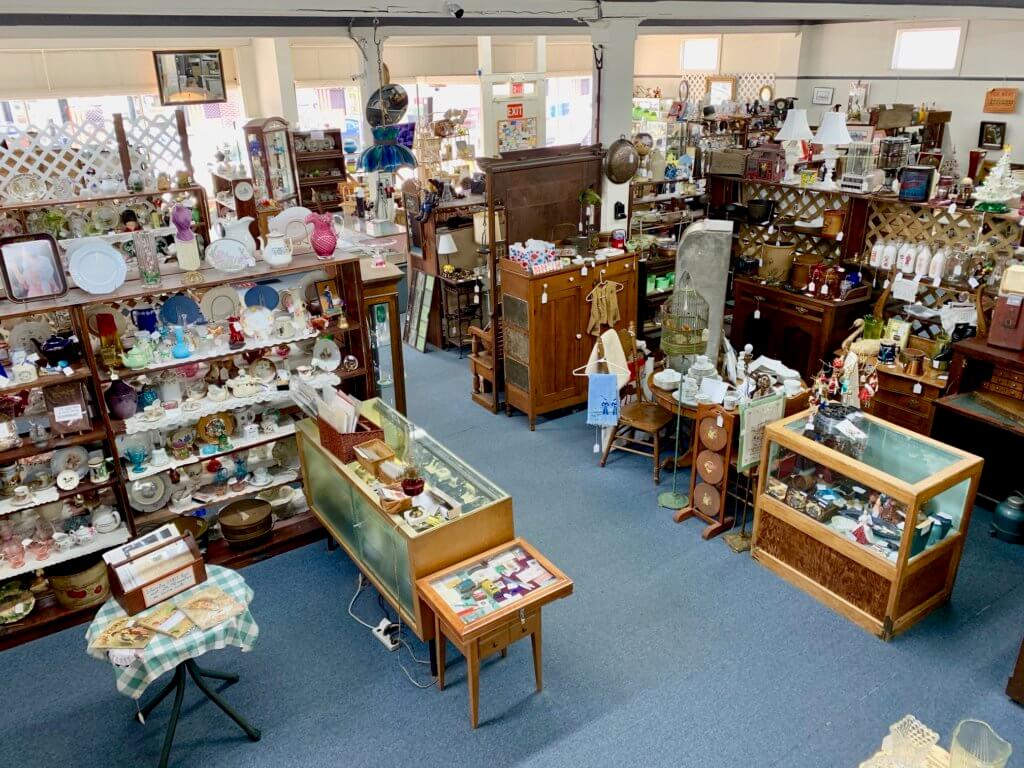 3.) The Shopping is Still Tax-Free
Whether you're headed to the outlets or a cute boutique downtown, Rehoboth Beach has great shopping and all of it is completely free of sales tax. That makes it a excellent spot for holiday shopping, refreshing your wardrobe for spring, or just indulging in a little retail therapy to chase away the winter blues. Many shops will run end-of-season sales, and every spring and fall there's a massive sidewalk sale in Rehoboth and the surrounding communities.
4.) Prices Drop with the Temperatures
The difference between the cost of a hotel room in mid-summer and the same room in January can be significant. With less demand in the off-season, you can often score a deal on accommodations if you travel outside of the June to August timeframe. Plus, you won't have nearly as much competition finding an awesome place to stay in Rehoboth Beach!
5.) It's Easier to Get a Table
Anyone who has been to a beach town knows the pain of waiting an hour or more for a restaurant table on a busy summer night. Many places don't take reservations, so unless you head to a restaurant very early or very late it's rare to get seated right away. With the summer crowds gone, you can check out some of the best places to eat at the Delaware Beaches without the stress of worrying about how long it's going to take to get a table. 
The off-season in Rehoboth Beach is a great time to try those popular restaurants that fill up quickly during high season. (I'm looking at you, Salt Air.) I actually get more excited to go out to eat in the off-season than I do during the summer! Just make sure to double check restaurant hours first, though, as some places do close for at least a couple of weeks in the dead of winter.
6.) Dogs Can Hit the Beach, Too
With the summer crowds gone, you have a lot more freedom in how you enjoy the beaches. Dogs, which are not allowed on Rehoboth Beach (or the boardwalk) from May 1 to September 30, can frolic in the sand at any point from October 1 to April 30. This is also true for the state park beaches (though Herring Point is dog-friendly all year round). 
So bring your best furry pal(s) along on your off-season beach vacation; I'm sure they'll have as much fun as you will!
If you spend any amount of time in downtown Rehoboth during the summer, the parking fees can really add up. Happily, after the summer ends the meters get turned off and you can park almost anywhere in Rehoboth for free. You have a lot more flexibility in where you can park, as well, as some zones that are permit-only during the summer lift restrictions during the off-season.
8.) The Beach is at Its Most Atmospheric
Although the beach is undeniably wonderful during the summer, there's just something special about it in the colder months. The sand is empty and windswept, quiet and calm except for the eternal pounding of winter waves on the shore. There's a lonely beauty to the beach in the winter, and I personally feel that it's one of the most atmospheric and contemplative times to visit.
9.) Small Businesses Get a Boost
For many of the small businesses at the Delaware Beaches, traffic and income slow down considerably after Labor Day Weekend. Visiting Rehoboth Beach off-season is great for the local economy and helps support smaller enterprises through the leaner months. It's always a good idea to seek out locally-owned hotels, restaurants, and shops when traveling, but you can double your positive impact if you do so during the off-season. 
10.) You'll See Why the Locals Love It
For years, an ever-growing number of people have been relocating to the Delaware Beaches, and when you visit off-season it's not hard to see why. While some businesses may be closed and attractions unavailable due to the colder weather, you uncover a much greater sense of community than during the height of summer vacation season. In the off-season, you're rubbing elbows with people who choose to live in Rehoboth because they love it, and their pride in and ownership of the area is palpable. 
Without the summer crowds, you can explore more freely, experience more fully, relax more effectively, and get to know the place more deeply. all of which has the strange effect of making you feel more like a local yourself. Before long, you might find yourself dreaming about a little place on the water or a home in one of the area's posh new developments.
When you visit Rehoboth Beach during the off-season, it doesn't take long to see what makes it such a special place. So when you find yourself missing summer, or the cold weather gets you down, or you just need a quick escape from the winter doldrums, this little East Coast gem will be right there waiting for you.
Like the post? Pin to save or share!
Need some help planning your trip to Rehoboth Beach? Full Life, Full Passport offers customized planning services for all kinds of vacations and budgets!