There are lots of different ways to travel, and each has its own merits. There's solo travel, where you set off on your own to discover new places and, just maybe, a little bit about yourself along the way. There are romantic getaways with a spouse or partner, fun adventures with a friend or group of friends, and even multi-generational vacations with kids, parents, or any other combination of family members. One of my new favorite ways to travel, though, is the mother-daughter trip.
Traveling with just my mom wasn't really something that I did growing up. Our vacations tended to involve the whole family, or at the very least included both of my siblings. In fact, by the time we took our first mother-daughter trip in 2018, it had been twelve years since I had traveled with my mom in any capacity. Our last big getaway together had been a family vacation to Connecticut and Massachusetts in 2006, and much of that week had been more devoted to visiting friends of the family than actual tourism.
All that changed when, in late 2017, my mom approached my sister and me about taking a mother-daughter vacation somewhere warm over the winter. We decided on Belize – a bucket list destination for Mom – and had an incredible time exploring Mayan ruins, tubing through ancient caves, snorkeling the amazing Belize barrier reef, and eating all the fresh fruit and seafood we could find.
I'm not sure that any of us really knew what to expect out of traveling together, but our trip to Belize surpassed any expectations we possibly could have had. It was so special to be able to have that kind of extended time together and to spend it making memories in such a wonderful place.
Belize was such a success, in fact, that we decided to try to make traveling together a biennial tradition. Two years later, our next mother-daughter trip destination was Puerto Rico.
Puerto Rico showed us that Belize hadn't been a fluke. It really was awesome to spend a week traveling with our mom. (Or, in her case, traveling with her daughters.) Over the course of these two trips, we've grown a lot closer and made some really precious memories that I know my mom, in particular, treasures dearly.
So what will 2022 hold for us? We're all hoping that another mother-daughter vacation is in our future, and we were already discussing possible destinations before we left Puerto Rico. (Update: after cancelling our 2022 trip due to COVID-19 uncertainties, we took our third mother-daughter vacation to Aruba in 2023!) Today, I want to share some great destination options for your own mother-daughter trip! Not all moms and daughters are the same, however, so I've broken them down into categories that should help you find the perfect fit for your own travel style.
Without further ado, here are my top twenty-five mother-daughter vacation destinations!
---
---
Mother-Daughter Trip Destinations
Adventurous Mother-Daughter Trips
Destinations for Food and Wine Lovers
Trips for Ladies Who Love History and Culture
Sophisticated Mother-Daughter City Breaks
Mother-Daughter Trips to Paradise
---
---
Adventurous Mother-Daughter Trips
If you and your mom or daughter are both fit, active, and love to revel in natural beauty, these destinations are for you! Each one can also be done in a more leisurely way if you're not looking to break a sweat on vacation 🙂
1.) Costa Rica
As far as active destinations go, Costa Rica has a lot to offer. This Central American ecotourism powerhouse has plenty of jungles, beaches, volcanoes, hot springs, cloud forests, and more to keep you and Mom busy. It's a fairly quick flight (relatively speaking) from most places in the continental USA, incredibly beautiful, and not overly expensive to visit.
2.) The American Southwest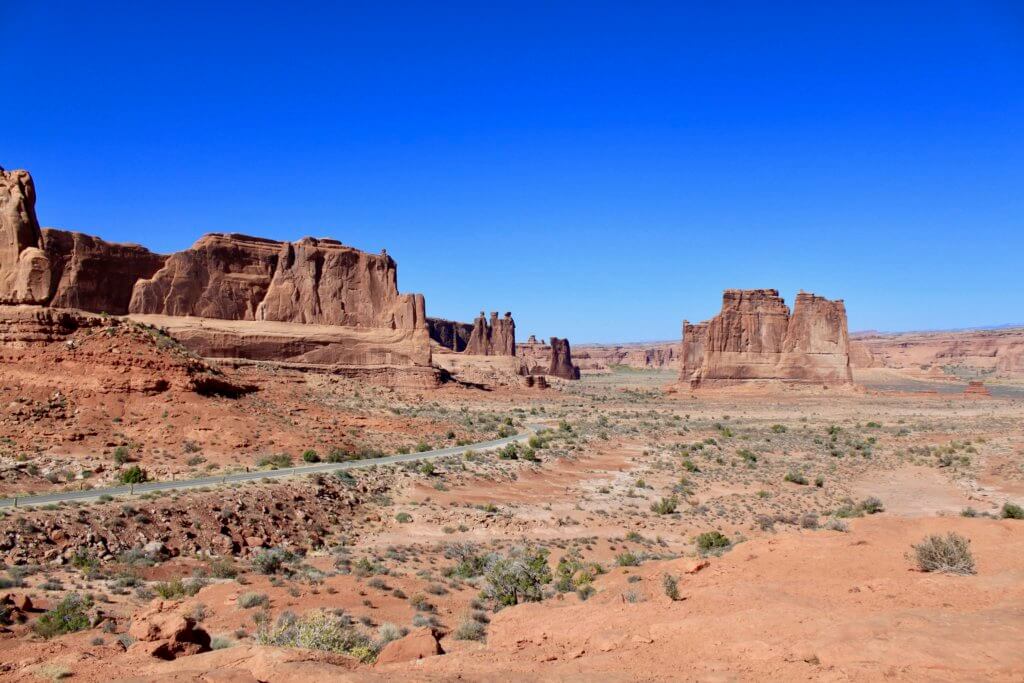 A little closer to home for American moms and daughters is the Southwest, an otherworldly region of deserts, rock formations, and tiny, funky towns. Home to such stunning national parks as Arches, Bryce Canyon, Antelope Canyon, and Zion – not to mention the Grand Canyon – you could do a mother-daughter month here and not see everything. Whether you're into rock climbing, hiking, alien-hunting, river rafting, or exploring ancient cultures, you'll find it all here. There are even some great wineries in summer and skiing in the higher altitudes in the winter. The best way to experience the Southwest is to take a road trip; try flying into Las Vegas and renting a car!
3.) Belize
I couldn't make a list of great mother-daughter destinations and not include the place that started it all – Belize! Located below Mexico on the Caribbean Sea, Belize is a great choice for adventurous moms and daughters. The mountainous interior is home to ancient Mayan ruins, with plenty of opportunities for horseback riding and cave tubing. Along the coast, it's all about getting out on the water. The largest barrier reef in the Northern Hemisphere lies just offshore, perfectly positioned for snorkeling, scuba diving, and other water activities. The official language is English, the currency is tied two-to-one to the US dollar, and the people are among the friendliest you could hope to meet.
4.) Tanzania
What could be more memorable than going on safari with your mom or daughter? If you're looking for an African adventure, Tanzania is a great option. Home of the famed Serengeti, Tanzania has lions, elephants, giraffes, and all the other wildlife you would hope to see. It also hosts the largest wildebeest migration on Earth during April and May. You can be as adventurous as you want here; you can camp out in the savannah or have a luxury "glamping" experience with all the amenities. The choice is yours!
Plus, after all that roughing it, you can finish your trip on the island of Zanzibar to relax on the beach, explore colonial ruins, and learn about the spice trade!
Africa is at the absolute top of my mom's bucket list, so here's hoping that this mother-daughter trip is in our future!
5.) Chilean Patagonia
For the ultimate South American adventure, look no further than Patagonia in southern Chile. This is a place that has to be seen to be believed, with jaw-dropping mountain peaks, pristine alpine lakes, forests, glaciers, and breathtaking fjords. Patagonia is a place that will leave you in awe of nature, and with a little work, you can truly get off the beaten path. What better way to connect with your mom or daughter than by relaxing post-trek in a remote wilderness guesthouse, sipping wine as you watch the sunset set the mountains aglow?
---
Mother-Daughter Trips for Food and Wine Lovers
Does being a foodie run in the family? Do you love to relax over a glass of world-class wine? These destinations will have your taste buds thanking you!
6.) Wine Country, California, USA
Few regions are more iconic in terms of wine than California's Napa and Sonoma valleys. The area is studded with excellent wineries and vineyards, many of which are nestled in lovely locales amidst the California hills. In addition to all that wonderful wine, you'll also have tons of fantastic restaurants where you can fill your belly with fresh, artisan delights.
Napa Valley is glamorous and fashionable, with more famous wineries and trendy restaurants. Sonoma County is more laidback and understated, with great farm-to-table fare. And when you've had your fill of vintages, the fun and scenic city of San Francisco is right around the corner. If any place is made for a girls' trip, it's Wine Country USA!
7.) Tuscany, Italy
Does any place name on Earth make your mouth water more than "Tuscany"? In addition to its incredible food and wine, this region in central Italy is world-renowned for storybook stone villages, swoon-worthy villas, and rolling, picturesque hills. Imagine renting a villa with your mom or daughter – they're not as expensive as you might think! – and spending your days roaming the countryside, eating in tiny bistros and sidewalk cafes, exploring charming little towns, and sipping wines from vineyards passed down over generations. It sounds like an absolute dream, and the perfect place to spend your mother-daughter vacation!
Psst! Pro tip: you can also consider the neighboring region of Umbria, which offers many of the same delights with fewer crowds.
8.) Kyoto, Japan
For moms and daughters who love food, Japan is one of the best places to be. As personal chef Jeff noted in this interview about cusine in Tokyo and Kyoto, the Japanese approach the preparation of food with an unparalleled level of precision and care. You may think you have had good sushi, but nothing will compare to what you'll eat on a mother-daughter trip to Kyoto.
In addition to some of the dishes you might expect to find there, Japan is a place that does all cuisines well. Not only will you eat the best ramen of your life, but you'll also find incredible Italian, French, and other top-notch worldly fare right at your fingertips. Simply put, Kyoto is a foodie paradise.
Oh, and the colorful temples and idyllic countryside are pretty great, too.
9.) Mendoza, Argentina
In the shadow of the Andes along Argentina's western border is a small city that packs a punch in the wine world. If you're a fan of Malbec or red wine in general, chances are you've heard of Mendoza. The city is surrounded by world-class vineyards, many of which have views of the stunning, snow-capped Andes. It's a gorgeous setting for a wine tasting or alfresco meal.
In addition to its reputation for great wine, Argentina is also famous for its beef. Steaks in Mendoza are a thing of beauty, and the quality to price ratio is decidedly in your favor. Waves of immigrants from Italy also brought their own food heritage with them, which means that you'll find some of the best Italian food on Earth two thousand miles south of the equator.
10.) The Finger Lakes, New York, USA
If you ladies would like your wine accompanied by some peace, quiet, and a few antique shops, then central New York's Finger Lakes are the place for you. This wine region may not be well-known outside of the northeastern USA, but it has a lot to offer. Almost a dozen pretty, finger-shaped lakes play host to charming bed and breakfasts, breathtaking state parks, historic towns, antique and artisan shops, and, of course, dozens of wineries. Sweet wines are the star here, but there's something for everyone!
Many of the towns have cute little farm-to-table restaurants, and there are plenty of food artisans to sample! This is a place for moms and daughters who want to escape the busyness of life and just enjoy the quiet beauty of nature with a glass of wine in hand.
11.) Cape Town, South Africa
Speaking of stunning settings, Cape Town's couldn't be much better. Anyone willing to make the long journey to this city on the southern tip of Africa will be rewarded with excellent views and some of the world's most under-the-radar wine regions. For wine-loving moms and daughters who want to experience something truly different, Cape Town is the place.
Plus, when your wine tours are over, you can always visit the penguins at Boulders Beach, cage dive with great white sharks (that's a "no" from me, thanks!), or step into history with a profoundly impactful tour of Robben Island, where Nelson Mandela was imprisoned for his crusade against apartheid. You can even take a flight to the other side of the country for a safari in Kruger National Park!
---
Destinations for Mothers and Daughters Who Love Culture and History
Whether you're avid readers, history buffs, romantics, or just love a charming old town, you'll find plenty to do in these destinations!
12.) Scotland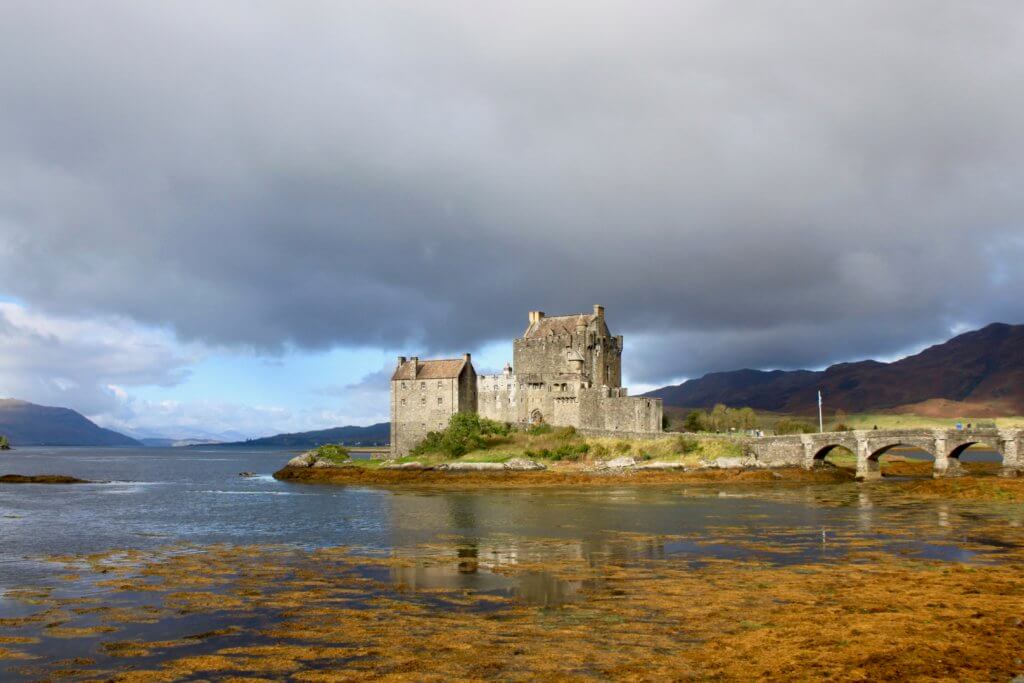 With picturesque villages and castles galore, Scotland is a fantastic destination for a mother-daughter trip. From the cobblestone streets of Edinburgh's Royal Mile to the haunting valleys of the Isle of Skye, there's no shortage of amazing sights and experiences. This is a place with a long and proud history whose people are world-renowned for their hospitality. It doesn't get much better than that!
How fun would it be to spend the day touring castles, feasting on fresh seafood, enjoying a pint in a lively pub, and then sleeping soundly in a quaint bed and breakfast? Plus, if either of you is a fan of the book or television series Outlander, you'll be in absolute heaven!
13.) Cusco, Peru
The ancient capital of the Inca Empire, Cusco, Peru is one of the most fascinating destinations for a mother-daughter trip in all of South America. The city itself is interesting, but the real excitement lies outside of town where dozens of ruin sites dot the countryside. The most famous ruin near Cusco is the jaw-dropping mountaintop citadel of Machu Picchu, but you could easily fill a week or more visiting other sites like Pisac (or Pisaq), Ollantaytambo, and Sacsayhuaman.
In addition to ruins, there are plenty of other cultural experiences to be had in or around Cusco. You can learn about ancient weaving and farming techniques, take a class in traditional dancing or cooking, pray in impressive colonial-era cathedrals, and peruse excellent museums.
14.) Quebec City, Quebec, Canada
Quebec City has really grown in popularity lately, and for good reason. Visiting the historic old town feels like taking a trip to Europe without having to cross an ocean to get there. If you're looking for a European mother-daughter trip destination but want to cut down on flight times and expenses, look no further!
French-speaking Quebec City has lots of charming shops and restaurants, with a compelling history that includes First Nations peoples, French explorers and trappers, and a thrilling British military victory to oust the French from Canada. Due to its immense cultural importance, the city has been designated a UNESCO World Heritage site.
Consider taking your mother-daughter vacation to Quebec City during the holiday season for a truly magical experience!
15.) Charleston to Savannah Road Trip, USA
One of the best ways to spend a week with your mom and daughter in the United States is to take a road trip between Charleston, South Carolina, and Savannah, Georgia. Only two hours apart, these small cities are the definition of southern charm, with plenty of beautiful buildings, cute shops, and excellent restaurants. (Savannah is even known as the "The Hostess City of the South.") Along your way, you can stop into a number of coastal communities for some relaxation along the seashore, or you can visit famous Tybee Island with its sandy beaches, 19th-century fort, and famous lighthouse.
There's a lot of history here, too, from Revolutionary War battles to the country's only Prohibition museum. Former plantations dot the area, bringing the juxtaposition of graceful antebellum mansions and the horrific legacy of slavery into sharp relief. For a lot of valid reasons, tourism of such places is a hotly debated topic in travel ethics today, and it would be understandable if someone chose not to visit. That said, many of these places are historic sites that seek to educate visitors on all aspects the past, even the ugly ones. If you'd like to learn about the black experience without visiting a former slave property, Savannah has great Black history tours, and you can even kayak down the South Carolina river Harriet Tubman used to transport enslaved people to freedom.
16.) Rome, Italy
If your nickname is "The Eternal City," chances are that you're an excellent destination for fans of history and culture. Such is the case with Rome, Italy's ancient capital, where modern buildings sit alongside ruins first built thousands of years ago. Imagine spending the day wandering among the massive pillars of crumbled temples with your daughter or mom, then enjoying a fresh, fabulous pasta dinner in a little family-owned restaurant.
For Catholic families, visiting the Vatican together would be incredibly impactful, and day trip options are plentiful if you'd like to branch out from Rome. You could explore the ruins of Pompeii, admire art in Florence, or even take a tour to learn more about olive oil-making.
---
Sophisticated Mother-Daughter City Breaks
Whether you want to shop till you drop, catch a theater production, lounge in a fancy hotel, or just experience the exciting hustle and bustle of a major urban area, these cities are for you!
17.) New York City, New York, USA
There's nowhere on Earth like New York City, and the things you could do here on a mother-daughter trip are absolutely endless! Some of the world's best dining, museums, shopping, and art are here, as well as historic sites, parks, music venues, and so much more. You could catch a Broadway show, or maybe treat yourselves to a night in a fancy hotel. Drool over the diamonds at Tiffany and Co., then take the subway to Chinatown for some inexpensive and amazing noodles. Stroll through Central Park and then take a sunset cruise into New York Harbor with Lady Liberty in full view. There's something for everyone.
New York City is a perfect weekend destination for those who don't have much time to spare, and with two international airports it's one of the easiest to access, too.
18.) Paris, France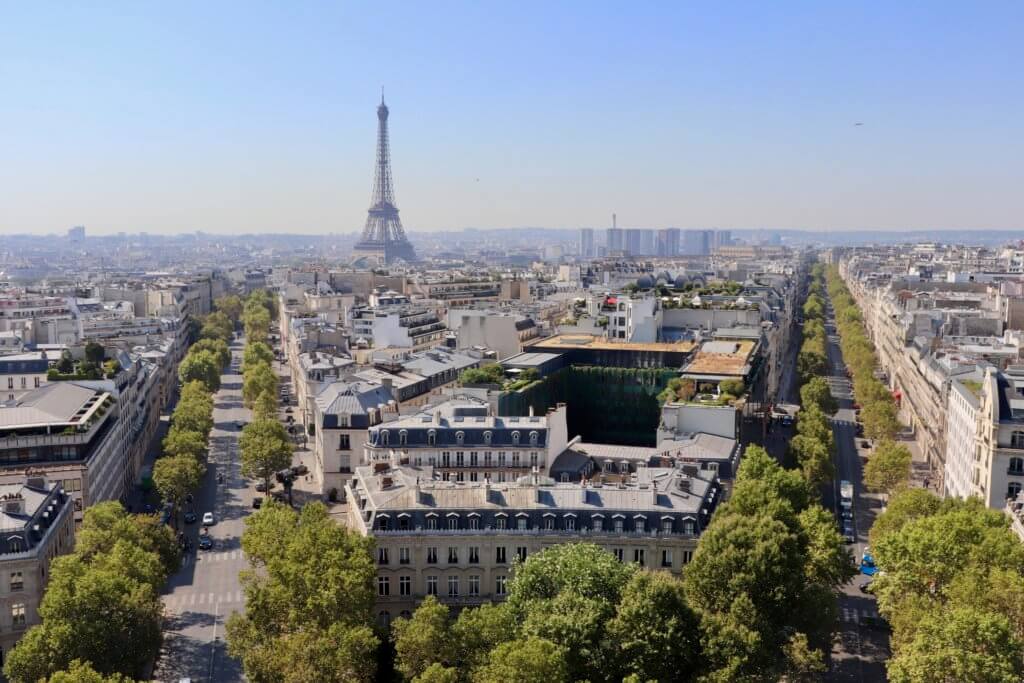 What city has long been held as the absolute paradigm of elegance, sophistication, and class? Paris! The French capital is home to iconic fashion houses (Chanel, anyone?), a whopping 122 Michelin-starred restaurants, gorgeous architecture, and world-class museums. Her people speak one of the world's most beautiful languages, and it feels like every corner is more charming than the next.
Oh, and there's also the Eiffel Tower, of course.
While I'll admit that I was skeptical before I visited, there is something that is just wonderful about being in Paris. For moms and daughters, there's plenty to do and see, but it's also a place where you can relax and have a long, reconnecting conversation over a pastry and café au lait.
19.) Buenos Aires, Argentina
The capital of Argentina, Buenos Aires is a fascinating mix of South America and Europe, with a heavy influence from recent European immigrants (particularly Italians). It's one of the most charming and interesting cities on the continent. This is the land of Eva Perón, the powerful, polarizing woman whose glamorous life and political ambitions made her world-famous. It's a city full of art, music, and dance (especially tango), where you can just feel your soul soaring.
20.) Budapest, Hungary
Perhaps one of the most under-appreciated capitals in Europe, Budapest is an absolute gem. It sits along the Danube and is full of absolutely stunning architecture. (The Parliament Building alone will cause your jaw to drop, especially when lit up at night.) Hungarian cuisine is sophisticated, delicious, and relatively inexpensive, and its wine-making history may be older than the Roman Empire. It's a perfect destination for city-loving moms and daughters looking for something a little different.
---
Mother-Daughter Trips to Paradise
What could be better than spending your mother-daughter vacation soaking up sun and scenery in one of the most beautiful places on Earth?
21.) Maui, Hawaii, USA
If the word "paradise" applies to any place, it's Maui. The best of what Hawaii has to offer can all be found on this one island, including lush forests, dazzling beaches, fresh seafood, and even a volcano. For ladies who love the beach, Maui has enough exquisite options to fill weeks of your time. For those looking to connect with nature, there are plenty of jungle-clad hills, waterfalls, and scenic drives and hikes to explore. Plus, you can end each day sipping a Mai Tai at an oceanfront restaurant while you watch the sun sink into the sea.
One of the best things about Maui, and Hawaii in general, is the "aloha" spirit. This is a place of harmony where people are laid back, welcoming, and content. It's the perfect destination for families that want to get away from it all and focus on enjoying each other's company in a beautiful place.
22.) Greece
Is it even possible to see a photo of Oia, Santorini, and not long to jump right into the picture? With its whitewashed buildings juxtaposed against an azure sea, it's the stuff vacation dreams are made of. Greece has long been one of the most popular holiday destinations in Europe, and spending a week island-hopping there would be a great choice for your mother-daughter trip.
Greece is also pretty affordable, as European destinations go, with great weather and some of the best food on the planet. (It seems I'm always coming back to the food in these suggestions…) Some of the islands, like Santorini, can get crowded during peak season, but there are plenty of hidden gems just waiting to be explored.
23.) Caribbean Cruise
If you're looking for the ultimate no-stress, no-planning-involved tropical vacation, look no further than a Caribbean cruise. Though cruising comes with its pros and cons, it's a great fit for mother-daughter trips because there's something for everyone with price points to match. What better way to spend time with your mom or daughter(s) than by visiting multiple gorgeous locations, eating fabulous cuisine, getting a spa treatment (or two!), and taking in excellent comedy and musical theater performances?
24.) Vieques, Puerto Rico
I'll admit that I didn't know much about the beaches in Puerto Rico until our March 2020 mother-daughter trip. After visiting Vieques, however, this tiny island off the coast of Puerto Rico skyrocketed to the top of my list of the most amazing beaches I've ever visited. While Vieques isn't as easy to access as some other islands, the pristine beaches more than make up for the effort. This is a place where moms and daughters can spend a day with a secluded beach almost entirely to themselves before grabbing dinner and drinks at a tasty open-air beach bar.
25.) The Dominican Republic
The Dominican Republic, and Punta Cana in particular, is one of the easiest destinations for those looking for a quick and cost-effective tropical getaway. With abundant all-inclusive resorts to take the stress out of planning, moms and daughters can focus on the most important part of their trip: spending quality time together.
Punta Cana has some very pretty beaches, and flights from the US are some of the least expensive in the Caribbean. Once you're there, you can either spend your days lounging at the resort or book excursions that will take you off-property to explore more of what the Dominican Republic has to offer.
---
So there you have them, my top twenty-five destinations for an incredible mother-daughter vacation! Which were most exciting to you? What awesome places did I miss? (With such a big, wide world, there are so many that I wasn't able to fit into this post!) I'd love to hear your thoughts in the comments.
And don't forget that if you want some assistance putting together your next (or first!) mother-daughter trip, I'm always here to help 🙂
— Gwen
Like the post? Pin to save or share!
—
Read More:
Tips for Taking a Multi-Generational Trip
The Ultimate 7-Day Belize Itinerary
An Unbeatable One-Week Itinerary for Puerto Rico
—
Need some help planning your mother-daughter trip? Full Life, Full Passport offers customized planning services for all kinds of vacations and budgets!
—
This list of great mother-daughter vacation destinations was first published on November 24, 2020, and was last updated on December 1, 2021.
—
Want to be the first to know when a new post is published, or to receive exclusive content directly to your inbox? Join our email list!